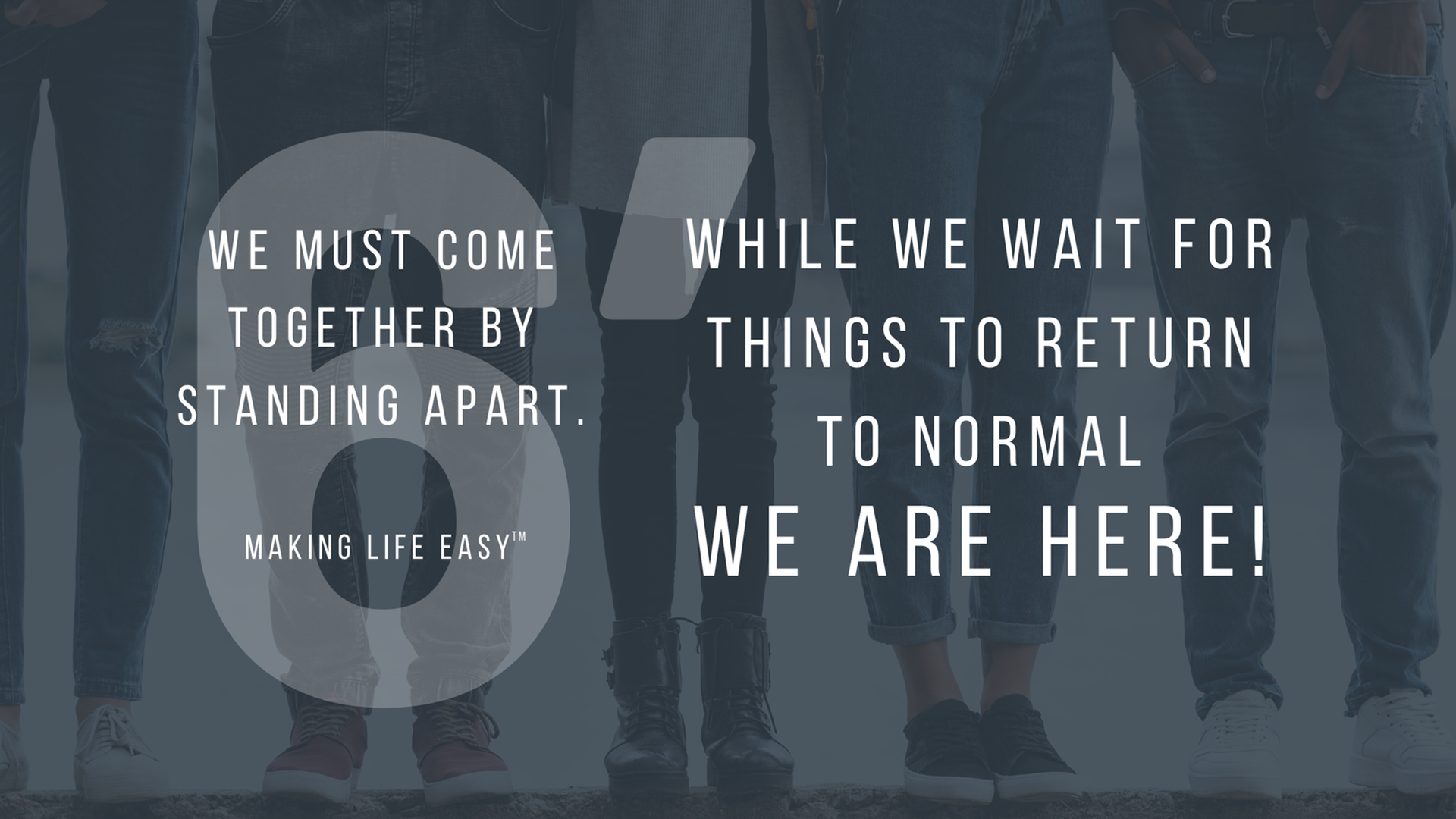 LEASING OFFICE
While our physical office may be closed, our virtual office is open. You can reach us by phone, email and via the Resident Portal as always. Please note, all personal deliveries must be picked up in-person in the lobby, as they will not be granted access into the building in our absence.
APARTMENT SEARCH
Looking for your new home? We've got you covered!
Contact us and a
sk for your very own personalized virtual tour. We are available through multiple models of technology to show you all that your new apartment and amenity areas have to offer via FaceTime, Instagram, or Facebook. What are you waiting for? Luxury awaits.
MAINTENANCE
We are committed to Making Life Easy™, while also doing our part to keep both our residents and staff healthy. With this in mind, we will be performing emergency work orders only at this time and are taking additional proactive and precautionary measures to ensure we maintain a clean and healthy community.
Should you question if your maintenance need is an emergency or not, simply contact us or submit a request via the Resident Portal. If we can help, we will.
AMENITIES
In an effort to keep our community healthy, we have made the decision to close all of our amenity spaces temporarily. We know you have grown accustomed to using these spaces as an extension of your home, so we thank you for your understanding and cooperation during this unique time. By doing so, our cleaners will be able to focus on high-traffic areas and continue to provide a happy and healthy home for you.
ARRANGE A VIRTUAL TOUR
We can be reached through several different methods of technology. Simply email or call us to set up your preferred method to video chat with one of our Leasing Consultants. We will be happy to tour you through our community in real-time via video chat or guide you through our community tours available on-line, on our website or YouTube.

HELPFUL TIPS DURING THIS TIME